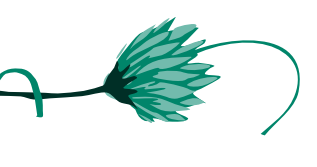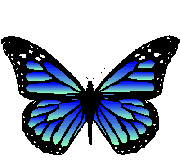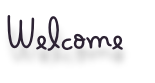 Welcome to our site, and let me take you directly to …
The HEART of Arts & Social Transformation!
Art & Social Transformation is an international platform of arts development where high school age young artists from low income families, and from area of risk, come together to improve their talents, and to create new arts together with peers, and individually. The program is facilitated by Arts Professors and Artists.
A&ST works in collaboration with all sorts of organization and individuals dedicated to social transformation through arts. A&ST has worked with public Local High Schools, Non Governmental Organizations (NGO), Social Groups, and various Groups and/or citizens involved in social transformation.
A&ST is also interested in the integration and cooperation between young artists from the various economic classes thus providing a creative base for mutual understand at an early age in order to facilitate cooperation and easy contact between them.
We collaborate across the various levels of economic, educational, cultural, ethnical, and organizations and citizens seeking to make a positive social difference in their world without prejudices.
The Four Platforms of A&ST are:
C.A.T - Creating Arts Together - a program that lasts 1 to 3 weeks where the Young Artists come together and, facilitated by International Professor, work in collaboration to create original arts to present during the close event for CAT.
CAPSA - Community Arts Partnership - Participation of selected young high school age Brazilian artists, (selected during CAT Brazil) to participate at Cal Arts Annual 3 weeks CAPSA program in Los Angeles.
G.S.R. (Getting the Show on the Road) - Annual international tour designed to give the young selected artist that participates in C.A.T. BRAZIL a chance to be On the Road, to grow culturally, improve their skills before a variety of audience, and grow in creative cooperation.
F.U.E. (Facilitating University Entry) - A&ST will walk side by side with Young Artists to facilitate them to pursue and enter higher education.
A Little More About Art & Social Transformation
Art & Social Transformation was originally inspired by Cal Arts' (Walt & Roy Disney founded University) work in Uganda & Rwanda led by former Dean of CalArts School of Theater, Erik Ehn. And as well as by Cal Arts 3 weeks summer program for High School (Community Arts Partnership) led by Glenna Avila.
"I'm certain however, and without a shred of doubt, that A&ST would not have started and have continued, without the initial positive support, and continual support, of Cal Arts President, Doctor Steven Lavine. It was the informal connection with Cal Arts that has given the solid credibility the program needed to be started, and to continue as a growing movement. As I look back in the process I can't but see how important it is to take time to listen to small initiatives by simple folks like me who just want to help." (Wainer Guimaraes - a dreamer who started and directs A&ST)
Mr. Wainer Guimarães became acquainted with Cal Arts as his son Daniel Lucas was accepted to the Graphic Designed program in 2004. In 2006, Mr. Guimaraes moved to Rio to continue his life long work of social justice through mercy and service also in Brazil. He wanted to connect Cal Arts, and their inspirational works to Rio youth, and give young Brazilians a chance to participate in Cal Arts CAP program. President Lavine in 2006, and Erik Ehn, during a brief meeting, said to Mr. Guimaraes; "Yes, let us see what happens". In 2008, now in Brazil, and with the support of The British School in Rio de Janeiro led by Director Mr. Paul Wiseman, (now Mr. John Nixon) the plans for the cooperation started. In 2009 Mrs Anna Whyte (a full partner in the process since 2009) joined the team and for the first time eight Brazilian youth participated in Cal Arts' CAPSA in US.
Since 2009 A&ST has taken twenty seven young artists to attend the CAPSA in US. The impact in the lives of the young artists from Rio was/is phenomenal.
In 2012 we began CAT RIO (Creating Arts Together - similar to CAP) and since then one hundred seventy young artists have participated CAT RIO with surprising positive impact in everyone's life. "It's magic" (from a young artist)
In 2013 we created GSR (www.gettingtheshowontheroad.com) and by the end of 2014 19 youth would have traveled internationally to present their talent, and grow in every aspect of life, in two tours of USA.
in 2014 two young artists, result of crucial links created through A&ST have gone to US to higher arts education: Berklee College of Music (Thiago Vitorio) and Cal Art (Peter Mark). In 2015 several more are lining up to attend Colleges/Universities outside of Brazil as we further develop F.U.E.
"Arts is a divine gift that constantly helps us to stay free from
the mass production and deforming 'robotization' of humans." (WG)
"We are working to see the day in which Art & Social Transformation will be offered to young artists all over Brazil, and as well as in other Countries. We will continue to connect humanitarian-at-heart-top-arts-professors and artists from various countries in the world to facilitate the talented youth to grow in their arts, and develop their creativity and skills. We know that other amazing artists will find our platforms to be what they need to not be lost alone. Join us… Sign up for E-News a - CLICK HERE
My most deep gratitude to all of you who have made this a reality. Always certain that: "None of us is as good as all of us together."
Founding & Director
Wainer Guimaraes
Vídeo clips from the various A&ST programs
GETTING THE SHOW
ON THE ROAD 2013
This is part 3 of 3 parts video of the full presentation at Soper Reese Theater in Lakeport.
GSR is a composition of the best young artists who participate in A&ST.

GSR 2013 in Lakeport
This is part 2 of 3 parts video of the full presentation at Soper Reese Theater.
Fund Raising Event
for CAT in 2013
Thiago Vitório, Maressa Portilho e Gabriel Fritsch at The Fritschs' Residence
GSR 2013
A little bit of Brazilian culture and variety by the MC of 2013 Getting the Show on the Road, Peter Mark who is currently studying a 3 years Master of Theater in Acting at Cal Arts.
ORIGINAL SONG
CAT RIO 2014
Pra Vc Dançar (For you to dance) Music & Lyrics by Juan Valpassos. One of the original compositions
of the 2014 CAT Rio.
LAST DANCE
CAT 2014
Creating Arts Together with the support of The British School in Urca.
Part 1 of the Final Show, Theater Play created by the young artists in cooperation with their teachers Luca Prazeres PHD from Harvard and PHD from Brown, Julia Garner Professor at Roger Williams University - CAT 2013
CAT-CAP 2012 in Rio
Professors Francesca Penzani & Jxel Rajchenberger from Cal Arts CAP Program.
Closing Dance!
Last Battle
CAT-CAP 2012 in Rio
Brief Interview with
Professors Francesca Penzani & Jxel Rajchenberger from Cal Arts CAP Program..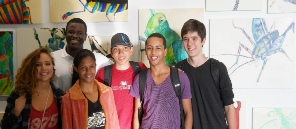 2009 TO 2011
Youth that attended CAPSA in LA with director Mr. Guimaraes, Partner Anna Whyte, and British School Chaperones Maria Gabriela, Greg Young, Pedro Lampreia, and dance professor
Suely Balbino
FIRST CAT-RIO
The young people here are part of the 200 who have been part of Art & Social Transformation.
The youth are the reason we have A&TS.
Click in the picture
CAP 2011